Today we go big again testing our max lift in the clean and jerk. These lifts will be pulled apart over the next 6 weeks , remodelled and tidied up so when we retest in a few months we will see how efficiency, accuracy and speed will be layered into your strength gains from our power-lifting cycle, and PB's will again splatter the whiteboard. It will be about then that we will need a wee get together to eat, drink and highlight our awesomeness , before setting our targets on getting very fit..extremely fit as the 'comp' season approaches and teams start to form for the various CF community events around town.
Strength
20 minutes to establish 1 RM Clean and Jerk
WOD
" D.T."
12 Deadlift (70/45)
9 Hang Power Clean
6 Push Jerk
5 Rounds for time.
Workout in honour of :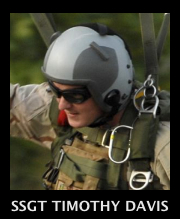 USAF SSgt Timothy P. Davis, 28, who was killed on Feburary, 20 2009 supporting operations in OEF when his vehicle was struck by an IED.
Timothy is survived by his wife Megan and one-year old son T.J.
Compare to : 27/4/2014
Results